Last Updated on January 12, 2021
Nothing beats a perfectly-cooked, juicy burger.
With some of the best burger recipes we could find, there's no reason to head out to the local drive-thru for a great burger. On this list, you'll find both gourmet and simple burger recipes alike — with some healthier options and uber-indulgent burgers as well. Some of the burger recipes on this list result in burger creations so indulgent, you won't believe they're healthy.
There are epic gastronomic feats, like a loaded burger with 15-ingredient bacon jam and truffle mayo, and humble indulgences, like stuffed bacon cheeseburgers that require only 30 minutes and six ingredients.
There are Paleo and Whole30 options that still tantalize with toppings like crispy shoestring parsnip fries and avocado mousse. You'll even find quick and easy Paleo-friendly bun options, from veggie rounds to actual bread-like buns. There's a good mix of old-fashioned recipes with your standard hamburger buns on this list too, if you're not too concerned with grains and can't think of think that heaven is a medium-rare ground beef patty with melted American cheese on a brioche bun.
Let these burgers be the centerpiece of your next get-together. We promise, no one will complain.
Epic Burger with 15 Ingredient Bacon Jam
A minimalist recipe, this is not. This epic burger with 15 ingredient bacon jam is just what the name suggests:
Epic. With a tart, slightly sweet and definitely savory bacon jam, perfect all-beef patties, truffle mayo, sharp cheddar, homemade onion rings, and all the fixings, this burger will put any restaurant burger to shame.
The star of the burger, of course, is the 15 ingredient bacon jam, which includes: bacon (of course), onions, nutmeg, cinnamon, cayenne, garlic, brown sugar, bourbon, cold brew coffee, Guinness, sherry vinegar, balsamic vinegar, maple syrup, and ketchup.
Beyond the jam, there's a truffle-infused mayo slathered on thick, as well as sharp yellow cheddar cheese that melts all ooey-gooey, crisp homemade onion rings, lettuce, tomato, a gorgeous all-beef patty, and a sturdy sesame seed bun.
ButcherBox Bacon Burger with Chipotle-Lime Mayo
Channel summer vibes with this ButcherBox bacon burger with chipotle-lime mayo, which boasts crunchy ButcherBox bacon, grilled avocados, and homemade chipotle-lime mayo.
Unlike our epic burger recipe, you'll only need a few quality ingredients to assemble these burgers. First, form some patties with grass-fed ground beef, black pepper, and bacon. Grill them medium-rare, then let them rest for about 10 minutes.
After you've grilled up your patties, throw down some slices of avocado — be sure to rub them with olive oil and salt first. It only takes a couple of minutes to produce a perfectly charred exterior.
To make your chipotle-lime mayo, combine mayonnaise, chipotle paste, salt and pepper, and lime juice. Slather your buns thick with the mayo, and stack on the patties, avocados, and some extra slices of bacon.
Paleo Bacon Garlic Avocado Burger
It's hard to find a Paleo burger that looks this good from head to toe, but this Paleo bacon garlic avocado burger manages to wow with homemade, Paleo-friendly buns, basil-infused grass-fed burgers, bacon, avocado, a Whole30 ranch spread, and fresh red onion. It is an all-around good burger.
You might be skeptical about a Paleo-friendly bun, or worry you'll have to slave over a baked good for hours, but these buns come together in five minutes! You can't beat that.
The grass-fed burger patty is packed with vibrant flavors, thanks to the addition of fresh basil and minced garlic. When topped with creamy slices of avocado, crunchy bacon, and crisp red onion, you can't go wrong. Oh, and don't forget the quick, dairy-free ranch spread!
The Best Paleo Burger
Using the superlative "the best" Paleo burger is a tall order, but we're pretty sure you'll fall in love with these burgers, even without the bun!
The burger patties are made with ground beef, minced red onion, Dijon mustard, granulated garlic, and plenty of salt and pepper. They're laid on a bed of crunchy romaine hearts, then piled high with easy-to-make shoestring parsnip fries, a fluffy avocado mousse, and crisp red onion slices.
With such wholesome ingredients, this burger not only satisfies your burger cravings but lets you feel good about what you've consumed. It's a win-win.
Whole30 Burger with Vegetable Buns
Are you in the middle of a round of Whole30 and desperately craving burgers? Let this Whole30 burger with vegetable buns come to your rescue.
The burger patty itself is so simple to make, yet juicy and satisfying. All you'll need is ground beef, salt, pepper, mustard powder, and garlic powder. These patties are baked, so they're perfect if it's too cold to grill outside.
When it comes to buns, you've got options. You can bake up some eggplant "buns," or do the same with some Portobello mushroom caps. Alternatively, you can pan fry thick rounds of sweet potato for a heartier bun.
Pile your burger high with all the veggies you'd like (we'd suggest tomatoes, red onions, and crunchy lettuce) and go ahead and spread on your favorite Whole30-approved condiment.
Paleo Cajun Burger
If you fear spice, don't fret. This Paleo Cajun burger is heavy on the flavor, but not on the heat.
To make it, you'll need ground beef, an onion that's been finely minced in the food processor, diced green onion, and a spice blend of cumin, garlic powder, paprika, sea salt, onion powder, cayenne powder, and dried thyme.
You can pile these burgers high with all your favorite veggies and slather them with whatever condiments you fancy. Wrap them in crisp lettuce leaves, or whip up some Paleo-friendly buns if you follow the Paleo diet. Feel free to use normal hamburger buns if you're not Paleo.
Bacon Double Cheese Stuffed Burgers
In a list compiling essential burger recipes, we couldn't forget about some of the best hamburger recipes ever created: Stuffed burgers. These bacon double cheese stuffed burgers are so simple to make and are filled with oozing cheese. Amazing.
While stuffed burgers may seem intimidating, this recipe only requires 30 minutes of your time and six ingredients. You'll need some crisp, crumbled bacon, chopped onion, sharp cheddar cheese, ground beef, seasoning salt, and a couple of tablespoons of beer.
You'll stuff the seasoned ground beef with a blend of bacon, onion, and cheese. These patties can be grilled, broiled, or pan-fried on a cast iron skillet.
Some tips for serving stuffed burgers: Serve them with a sturdy bun — like a brioche bun — as they're a sturdy burger. Always warn those at the table that the burgers are stuffed and check the temperature! Nobody wants to be struck unwittingly by molten cheese. Finally, have lots of napkins handy!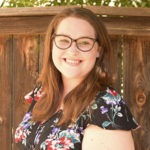 Courtney Hamilton is a writer and editor with over seven years' experience in journalism, blogging, communications, and other media. She has written for publications like PaleoHacks, PaleoPlan, The Center for American Progress, OC Weekly, and more.