Last Updated on December 16, 2021
How well-stocked is your kitchen? Do you feel like you have all the essential tools covered?
Today, we'd like to cover five essential kitchen tools for any home cook, whether they're a beginner or a meat-braising, vegetable confit-ing, or bread-baking pro.
We'll offer our picks for budget-friendly options, along with a highly recommended pick that might be more of an investment. Whichever way you go, rest assured you'll be equipped to tackle many kitchen endeavors.
Here are the five essential tools we'll cover:
Chef's Knife
Cast-Iron Skillet
Dutch Oven
Wood Cutting Board
Digital Meat Thermometer
Keep reading for our picks for each category, including links so you can get your hands on any tool you might find useful!
Chef's Knife
A chef's knife is an essential kitchen tool with so many uses, from slicing proteins to dicing bell peppers. You'll want one that's well-balanced in your hands (not too heavy, not too light), razor-sharp, and not prone to chipping.
When you invest in a good chef's knife, it's important to keep it clean and sharp with something like a sharpening rod. This will give your knife life for years to come.
Here are our budget-friendly and well-reviewed picks for chef's knives.
This knife is a great kitchen basic and can cover most of your chopping and dicing needs. It's got a comfortable, non-slip, and ergonomic handle. Plus, it's well-balanced when you hold it, thanks to the extra-wide blade. That blade is Swiss-made, with a nice straight edge.
This knife comes recommended by home chefs and professional chefs alike, and it's a great option that doesn't come with as much of a hefty price tag as some other investment knives.
If you're ready to make an investment, German-made Wüsthof knives are beloved by many chefs the world over. Like any good chef's knife, this one is a kitchen workhorse, made for chopping, mincing, slicing, and dicing.
This knife is forged from a single block of high carbon stainless steel and tempered to 58-degree HRC (hardness Rockwell C—The Rockwell scale is a hardness scale used to measure strength).
These knives are definitely strong; you'll find reviews of people who have loved and used the same knife for 20 years. Take care of this knife, and you'll use it forever!
Cast-Iron Skillet
Whether you want to pan-sear a gorgeous steak or bake a golden-hued pan of cornbread, a cast-iron skillet is an essential tool for any cooking lover's kitchen.
This skillet is so useful because it can transfer from the stove to the oven or grill with ease, opening up so many recipes (and minimizing the dishes you'll have to do later). It's also an extremely durable material that was built to outlast most other pots and pans. That's why you'll find people cooking with cast-iron skillets used by their grandparents and beyond!
Durable as they may be, cast-iron skillets require a little bit of special care and upkeep. This means regularly seasoning your pan and cleaning it carefully.
Here are our picks for budget-friendly cast-iron skillets and one highly reviewed option.
Lodge makes some of the best cast-iron skillets (Spoiler alert: Our next pick is a Lodge skillet too.) By purchasing the 10.25″ size, you can save a little money and still accomplish most cooking needs. This skillet is perfect for cooking up a meal for two, whether that's eggs and bacon for breakfast or some delectable ribeyes.
These pans come pre-seasoned, are easy to use, and deliver even heating. They're durable as all heck, and will last forever when cared for properly.
As promised, our well-recommended pick is a Lodge cast-iron skillet too. This is the upgraded version, clocking in at 12″. It comes with a helpful handle holder to keep you from burning yourself while cooking, too.
You get all the same benefits of a Lodge cast-iron skillet—unparalleled even heating, durability, and easy release finish—in a larger size. This pan size is more suitable for cooking for families. Reviewers love how, with a little bit of TLC, these pans will last for generations.
Dutch Oven
Do you love soups, stews, braises, or freshly baked boules of bread? Then you need a sturdy Dutch oven in your kitchen.
Like most things on this list, you'll find that Dutch ovens are ever-versatile. We want you to get plenty of uses out of your kitchen essentials! You can use a Dutch oven to cook soup on the stovetop, braise short ribs low and slow in the oven, or bake a fresh boule of sourdough bread.
We prefer heavier, cast-iron Dutch ovens for their durability and versatility. Here are our picks.
Lodge wins again on this list, coming in with an excellent, simple enameled cast-iron Dutch oven. This means it's made of cast iron, then coated in enamel. It's actually a bit easier to care for, as the enamel coating does not require seasoning.
That cast iron delivers perfect heat retention while food doesn't stick to the enamel surface. Plus, it's gorgeous, with candy red or indigo blue options. It's a statement piece that will showcase your meal beautifully.
This is the last Lodge listing in this compilation, we promise. This highly recommended double Dutch oven finds its place here because it's a 2-for-1. You'll get a durable, perfectly heat retentive cast-iron Dutch oven, with a lid that doubles as a 10.25 inch skillet. That value can't be beat!
Reviewers especially love this Dutch oven for baking beautiful loaves of bread. We'd definitely give that a try.
Wood Cutting Board
A wood cutting board is another tool that, with proper care, can last you years. It's best used for veggies, fruits, bread, and anything that's not a raw protein. Save your protein cutting for cutting boards made of non-porous materials like plastic.
Here are our cutting board picks.
This simple, budget-friendly bamboo cutting board is extra large and features grooves to catch any errant juices. It's sturdy, made with 100% Moso bamboo, and knife-friendly. This means it won't dull those beautiful chef's knives you've invested in.
We also love that this board can be flipped over and used as an attractive serving platter. To keep this board for years, make sure to rub it down with mineral oil or cooking board oil.
($250 at Brooklyn Butcher Blocks)
This cutting board is a true investment piece. It's a heavy-duty cutting board, and honestly, a piece of beautiful craftsmanship to keep in your kitchen. What sets this apart is that it's made with end grain wood, where a tree's concentric rings are visible on the surface. End grain wood is gentler on knives, keeping them sharper longer. When cared for properly, this board is also bacteria resistant.
Be sure to use mineral oil regularly on a board like this.
Digital Meat Thermometer
Finally, every kitchen needs to be equipped with a good instant-read digital thermometer. This will ensure you're properly cooking all those delicious meats!
Here are our picks for a digital meat thermometer.
This long probe digital meat thermometer will keep you from burning yourself while checking meat on a hot grill. It's fast, accurate, and very affordable. You'll get your reading within 4 to 6 seconds, and it's even back-lit so that you can easily read it while cooking outdoors at night.
Overall, this thermometer is an essential tool, and it delivers on the basics. That's all most people really need!
If you're serious about barbecuing, braising, or cooking meat in any way, you can't really do better than the Thermapen ONE. It delivers full readings in just one second, with an accuracy spec of ± 0.5°F. It comes with a five-year warranty, is waterproof (perfect for messy kitchens!), and is trusted by many food authorities in the field.
If you're looking for a top-notch tool, this is it. Rest assured though, you can absolutely get by with more affordable essentials.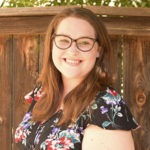 Courtney Hamilton is a writer and editor with over seven years' experience in journalism, blogging, communications, and other media. She has written for publications like PaleoHacks, PaleoPlan, The Center for American Progress, OC Weekly, and more.