Last Updated on April 23, 2021
If you've got a big family, or regularly have to feed a crowd, you know how tricky it can be to develop nutritious, affordable, and most importantly, crowd-pleasing meals.
In this article, we've compiled our favorite recipes that stretch to feed a crowd, and none include hot dogs or another run-of-the-mill pot of beans and rice. On this list, you'll find recipes like:
Overnight corned beef brisket
Leftover turkey chili (transform your leftovers!)
Keto barbecue pulled pork
One-pot chicken and Spanish rice
And more!
We're sure your crowd will love these recipes as much as ours. Enjoy!
Leftover Turkey Chili
If you're looking to feed a crowd, chili is the place to start. Plus, this leftover turkey chili is a great recipe for using up leftovers.
Leftover cooked turkey (chicken works well here, too) becomes fall-apart tender stewing in a tomato-based broth. To that, you'll add onion, garlic, butternut squash, navy beans, green chilies, diced tomatoes, and more.
The end result is a chunky, well-spiced chili that's perfect for a crowd.
Sunny Breakfast Scramble with Avocado
Need a breakfast recipe that'll feed a crowd? This sunny breakfast scramble with avocado is just the thing.
Breakfast sausage adds heft and succulence to this meal, while eggs and cheddar round things out. You'll also love the addition of sundried tomatoes, roasted red peppers, and scallions.
Top it all with creamy avocado, and you (and your crowd) will feel super satisfied.
Easy Overnight Corned Beef Brisket
Corned beef brisket may be a St. Patrick's Day mainstay, but this easy overnight corned beef brisket is good all year long.
A hearty brisket will feed a crowd, but so will the delicious additions of carrots, red potatoes, and a whole head of cabbage. The characteristic corned beef flavor comes from a dry rub, made with salt, sugar, cinnamon, coriander, and black pepper.
Smoky Coffee Rubbed Pulled Pork
Prep this smoky coffee rubbed pulled pork a day ahead to develop deep, smoky-sweet flavors.
Depending on the size of your pork butt roast, you can feed six people or even more with this pulled pork. It boasts a bold dry rub, made with ground coffee, chipotle powder, smoked paprika, ground ginger, mustard powder, ground coriander, brown sugar, and salt.
Because the dry rub is so flavor-packed, you need only a little bit of braising liquid made with apple cider and onion.
Gluten-Free Irish Beef Stew
You'll love how hearty and rich this gluten-free Irish beef stew is, even if you're not gluten-free.
We nix the gluten in this recipe with some smart substitutions, like buckwheat flour for thickening the stew, in place of all-purpose flour. Opt for a gluten-free dark beer to give this cooking liquid great flavor.
What about the meat and potatoes? This recipe calls for stew beef, so whatever you have on hand will do. Red potatoes, purple top turnips, and carrots give this stew plenty of flavor and staying power—perfect for a crowd.
Keto BBQ Pulled Pork
If you're keto, you can still whip up wholesome recipes in bulk, like this keto BBQ pulled pork. You'll need only four ingredients and just two minutes of prep to whip this pulled pork up. Yes, really!
You'll need a pork butt, onions, garlic, and your favorite keto-friendly barbecue sauce. You can follow a keto recipe to make your own, or search for a sugar-free variety at the store to keep things convenient.
This pulled pork gets cooked in either the Instant Pot or slow cooker for the easiest meal ever. In fact, you can even cook it frozen in the Instant Pot, so don't fret if you've got last-minute guests. Just throw it all in the Instant Pot for one hour.
Gluten-Free Beefy Mac n' Cheese
Need a kid-friendly dish that'll feed plenty? This gluten-free beefy mac n' cheese is just the thing.
Everybody loves mac n' cheese, and it's easily made into a meal when you add savory ground beef. Beyond macaroni noodles and beef, you'll only need a few ingredients to pull together this comforting dish.
You'll build a roux with butter, tapioca flour, and milk, then make it ooey-gooey with some Swiss cheese (you can sub in whichever melty cheese variety you'd like). Add some onions, salt, and pepper for flavor, and you're done. It's that easy.
One-Pot Chicken and Spanish Rice
Need a quick-cooking weeknight dinner? You'll love this one-pot chicken and Spanish rice, which easily feeds a crowd.
This delicious, Spanish-inspired meal cooks up in just 40 minutes, with plenty of hands-off time. There are lots of bold ingredients that amp up the flavors in this dish, like garlic, saffron, poblano pepper, and green olives.
The chicken tenders and rice soak up all that intense flavor, leaving you with a crowd-pleasing dish every time.
Instant Pot Pork Carnitas Lettuce Wraps with Salsa Fresca
Tacos are a major crowd-pleaser, but if you're looking for lighter fare, try this Instant Pot pork carnitas lettuce wraps with salsa fresca recipe.
You won't miss the tortillas with buttery soft Bibb lettuce and crispy pork carnitas. Top it all with a homemade salsa fresca and creamy sliced avocado, and it's a symphony of textures and Mexican-inspired flavor in each bite.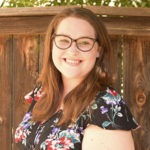 Courtney Hamilton is a writer and editor with over seven years' experience in journalism, blogging, communications, and other media. She has written for publications like PaleoHacks, PaleoPlan, The Center for American Progress, OC Weekly, and more.